Did you know that you can delete programs from the VEX IQ Brain? This is a great way to remove old programs that are no longer being used and free up space for new programs. Currently, there are two methods of deleting programs from the VEX IQ Brain.
NOTE: Both methods require the VEX IQ be connected to the computer via the USB cable.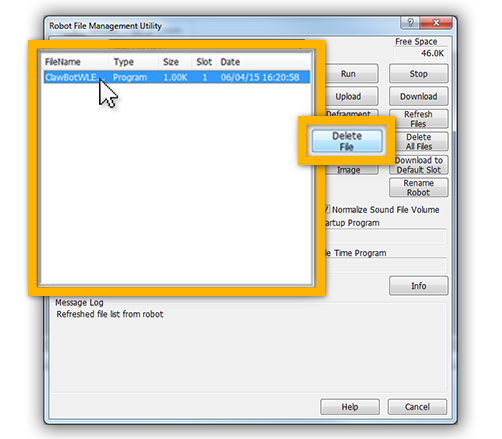 On the left, you will see a list of all the programs that is currently stored on the VEX IQ Brain. To delete, simply select a program from that list, then click on "Delete File" to delete the program. Once completed, press the "Close" button to close the File Management Utility.